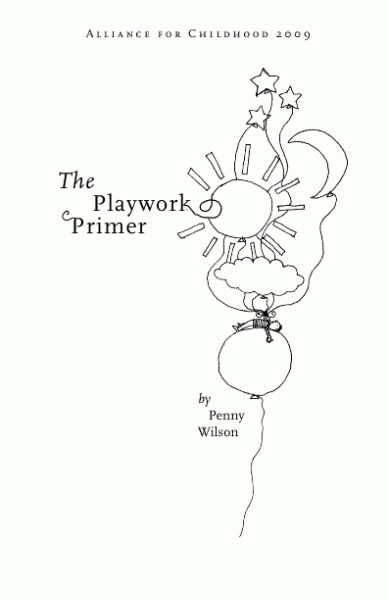 The PlayWork Primer
By Penny Wilson
This publication offers a list of terms used in the field of playwork

Penny Wilson is a playworker in London's adventure playgrounds. Play is her work and is at the heart of her life. Her specialty is supporting children with disabilities as they play with their siblings and peers. For years she ran the Chelsea Adventure Playground in London, where children of all abilities played freely together.

Like all professions, playwork has its own language, made all the richer by the quirky playfulness of the workers themselves. As an introduction to the ideas and practices of playwork we thought it would be helpful to capture Penny's playwork language in a glossary or primer.