What's meant by sustainable development? This film offers a stark account of the dangers threatening the planet and explores what we can do to avoid disaster.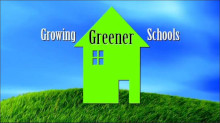 Today, there are about 115,000 K-12 schools in the United States. One in five people --55 million children, teachers, administrators, nurses and janitors--spend their days in K-12 schools. Billions of tax dollars go to building, maintenance and day-to-day operation.
This insightful documentary explores solutions to the global crises we face today through the inspiring stories of people pioneering change in their own lives and in their communities in order to live in a sustainable and regenerative way.
How to Save the World tells the story of marginal farmers across India who are reviving an arcane form of agriculture through the teachings of an elderly New Zealander many are calling the new Gandhi. The outcome of the battle for agricultural control may dictate the future of the earth.